Sojet Elfin VI
Control up to 6 printheads at once with the powerful Elfin VI high-resolution inkjet printer. What's more, you can position the printheads at any angle and side of the conveyor belt to maximise the marking production time.
The printheads are operated by the controller, a 7-inch colour touchscreen display, which lets you easily create a plethora of message types, such as graphics, barcodes, dates and mor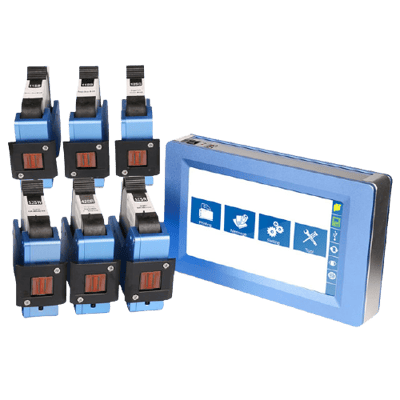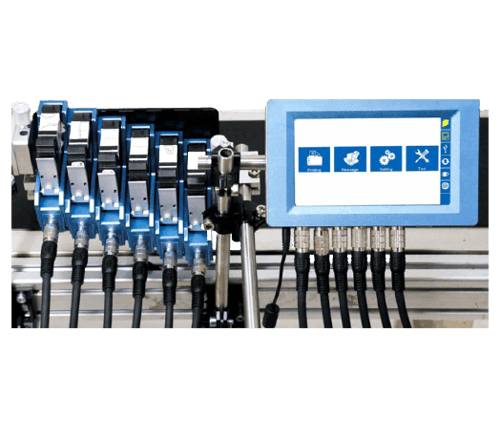 Thermal InkJet Printers
Often referred to as TIJ, these coders use a non-contact form for applying ink and our range can be used to print onto almost any surface.
Each printhead enables a max print height of up to 3" with a printing speed of 0-60 meters/minute at 300 DPI and 0-30 meters/minute at 600 DPI.
The Elfin VI includes database and dynamic data support. In addition to external device integration using the USB 2.0, DB15 and Ethernet connectivity.
This powerful, feature-packed printer is a must-have if you're after a cost-effective production line marking solution.
What is a TIJ Printer?
Unlike CIJ Printers, TIJ printers use ink cartridges in the system meaning there is no need for bottles of inks or solvents. For this reason, TIJ printers are often a cost-effective and clean solution for printing. The use of ink cartridges in thermal inkjet printers means that changing the colour of ink for the printer is a straightforward process.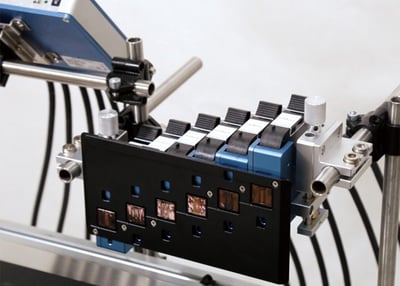 TIJ or CIJ?
TIJ printers are modular systems unlike CIJ printers, thermal inkjet printers have a controller and a print head that is connected via a cable. Once you replace the cartridge in a TIJ printer it is essentially a new print head.
CIJ printers are much more complex systems that incorporate solvents and inks with ink pumps, pressure regulators, filters and sensitive print heads.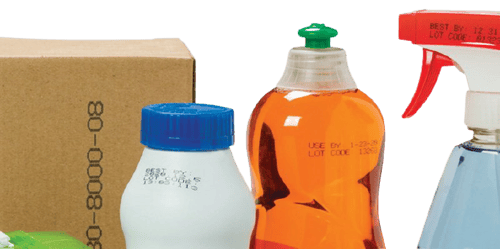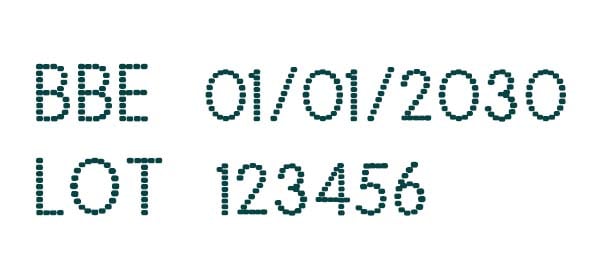 How a TIJ Printer Works
When the ink chamber receives a command to eject an ink droplet, a current is passed through the heating element. The heating element is simply a coil positioned right above the nozzle of the ink chamber. The current heats up the coil, resulting in rapid vaporization of the ink positioned right below it.
The increase in pressure results in the ejection of a droplet of ink through the nozzle and into the substrate. Consequently, the bubble caused by the vaporization collapses and creates a vacuum, which pulls in more ink towards the chamber.
Print Quality
TIJ printers have rapidly evolved in the past few years and have now come ahead in the contest for print resolution. While CIJ printers can still reliably produce clean dot patterns, TIJ printers are capable of a print resolution of up to 600 x 600 dpi.
You've probably seen how capable TIJ printers are even with your desktop inkjet printer. This same level of quality and resolution can now be achieved in an industrial setting.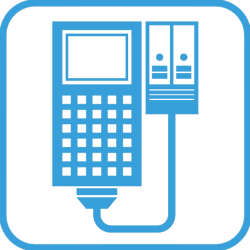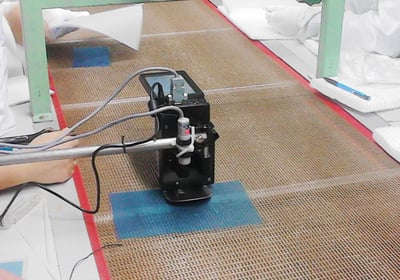 Footprint
If you plan to integrate continuous printers into your production line, then you're probably concerned about how much space they are going to take. The simple answer is that TIJ printers take less space than their CIJ counterpart.
TIJ printers are designed for industrial use, they basically look like a print head connected to a control panel. Thanks to their smaller footprint, TIJ printers can also be portable – something that is more difficult to do with a CIJ printer.