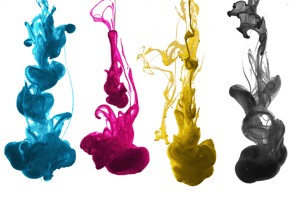 British Made
UV-Curable Ink
UV-curing in digital printing has become an increasingly popular technology for printers. The technology relies on a photochemical reaction between UV light and ink which results in instantly cured inks.
Here at Needham Ink Tech we have decades of experience in researching and developing high-quality, British made UV-curable ink products which meet their compatible OEM quality at a lower cost.

How does UV-Curable Ink Work?
UV curable inks are specially formulated inks which, once printed onto a substrate, are dried onto the surface with intense UV light. Instead of heat, UV light dries the ink and it only takes a split second.
The UV light is normally built into the printing mechanism so that as soon as the printhead deposits the ink onto the substrate, the UV light meets the printed design to cure it instantly.
Advantages of
UV-Curable Inks
Production Speed: The UV light cures the inks as soon as the paper leaves the printhead, meaning the ink is dried instantly and has no risk of smearing or smudging.


Versatile

: UV inks also have good light fastness, which boosts their readability. They produce chemical resistant and weather resistant finishes making them a really versatile option.




No smudges:

UV inks are smearing resistant, which results in crisper and more professional finishes. UV inks are able to maintain a high consistency of print, so the print job of the whole run will look the same without fading.
UV-Curable Ink Applications
UV-Curable inks are particularly useful for printing onto various substrates with reduced drying times and high quality finishes:
Flexographic Print
UV curable inks are particularly useful for printing applications in high-speed environments such as creating labels or packaging items.
Signage


UV curable inks are a great solution for creating signage and digital graphics on atypical and unusual substrates.
Personalisation


The fast drying time of UV curable inks means it is possible to print high quality digital images onto a variety of personalised items such as glass bottles, phone cases, golf balls, keyrings and more.
Backlit Films


A UV printer can create film or fabric that is designed to be backlit. This is useful for menus, signage, wall art, advertising posters, billboards, and more. Ink is fade and moisture resistant for lasting effects.