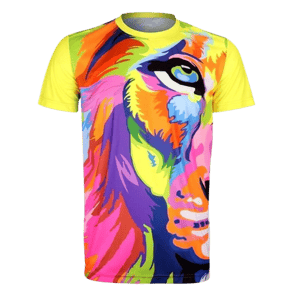 Quality Dye-Sub Ink
Dye Sublimation, or Dye-Sub, is a popular method of printing images and designs onto a wide range of substrates. It has gained it's popularity due to its ability to produce detailed, crisp digital prints onto surfaces which stand the test of time. Dye-Sub inks offer the benefit of being printable onto not only fabrics and textiles, but plastics, rubber, ceramics and many others.
How does Dye Sublimation work?
Using a wide-format inkjet printer, dye-sub inks are printed on a special transfer paper. From there, the ink is heat transferred from the paper onto a fabric by using a heat press. The ink changes from a solid to a gas (hence the term "sublimation") and enters the polyester fibres. The transfer paper and the fabric being printed on are typically fed into a heated roller, which is where the sublimation process takes place.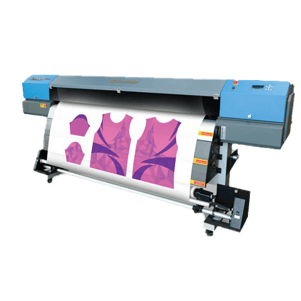 Advantages of Dye-Sub Printing
Dye Sublimation printing technology possesses a number of benefits which make dye-sub inks a great product offering for end users:
Washfast: designs printed onto textiles using dye-sub technology and inks will last a long time without fading.


Small-volume capability

: Due to the fact that Dye Sub printing is such an easy process to setup and execute, it is a great option for short-run orders as well as small batches and samples.




Low energy: Dye sublimation requires no water and minimal energy compared to other printing methods
Dye Sublimation Applications
Dye Sublimation inks are particularly useful for printing onto various substrates within a range of industries:
Promotional Goods
Dye Sublimation allows printing onto a wide range of promotional items such as t-shirts, hoodies, wrist bands, coasters, mugs, mousepads and more.
Fashion


Dye Sublimation printing technology is a great option for printing onto polyester-based fashion textiles such as womenswear, menswear, children's clothing, nightwear, outerwear and sportswear.
Personalisation


With an increasing amount of small business owners designing and printing their own custom-made apparel, the market is competitive and being able to offer end users a high quality ink product to produce their items is essential.
Large Textiles


Large format textile items such as banners, signs and flags are all common commercial applications of Dye Sublimation inks.