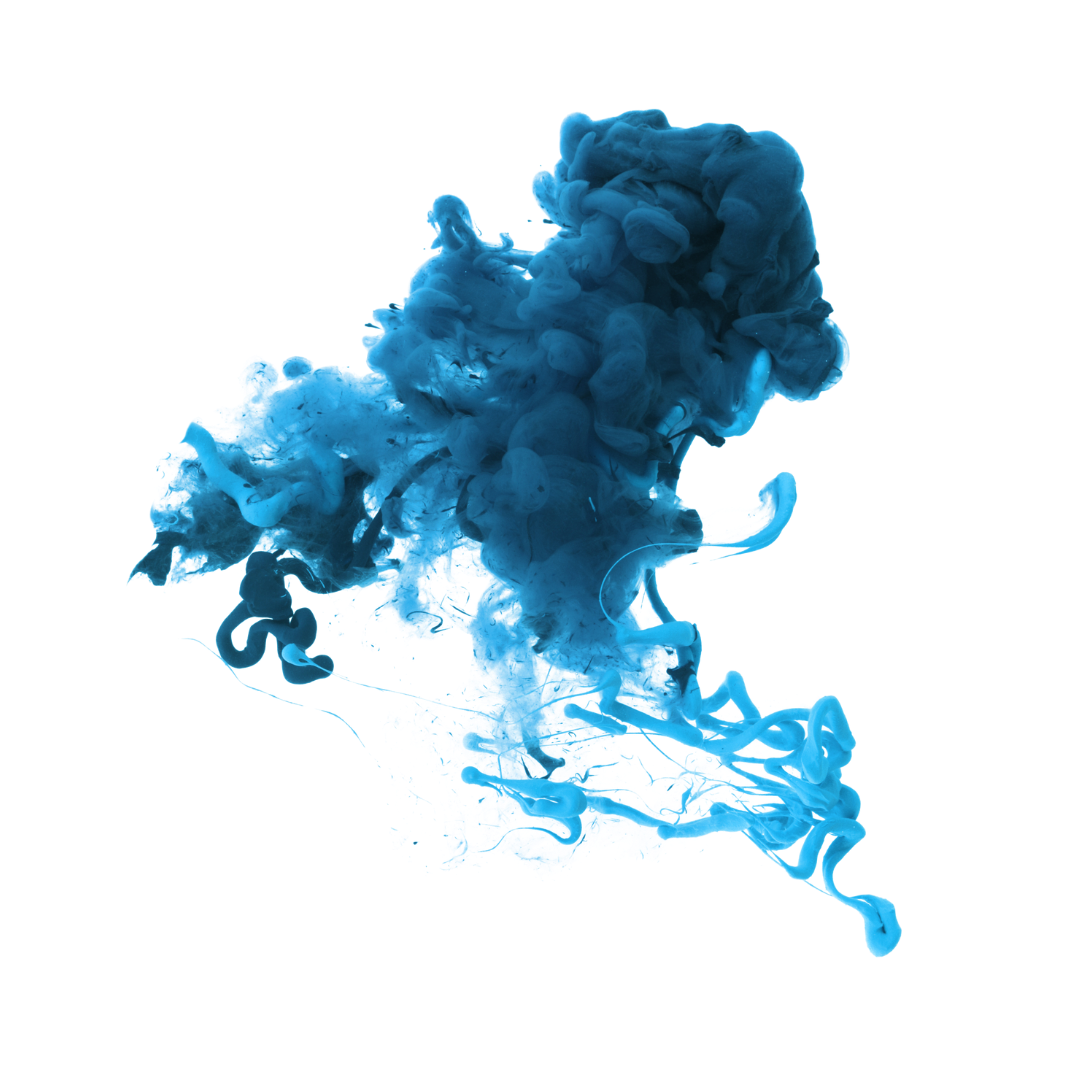 Stay up to date with all our latest product launches

Needham Ink Technologies has 60 years of experience with ink and the coding and marking industry. Our dedicated research and development is constantly innovating new formulations of inks from CIJ ink, DOD ink, TIJ ink to Wide format and other speciality inks. All of our inks are made in Britain and are manufactured at our headquarters in Whitchurch, Shropshire, UK.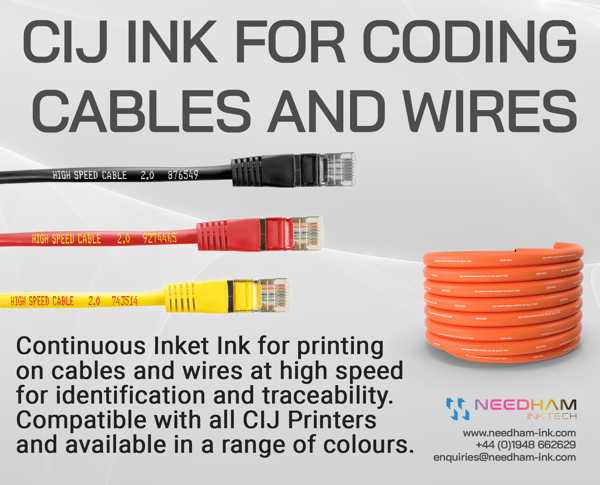 CIJ INK FOR CODING ON CABLES AND WIRES
When it comes to marking cables and wires, using the right ink is crucial. The information on cables and wires is important for identifying and troubleshooting issues, ensuring proper maintenance, and complying with safety regulations.

This brand-new CIJ ink is specially designed to withstand harsh environments and is resistant to fading, smudging, and rubbing off. This makes it ideal for marking cables and wires that are exposed to extreme temperatures, chemicals, and abrasion.
Our newest formulation is suited for marking cables and wires. It is long-lasting, versatile, cost-effective and can improve traceability. Whether you are working in manufacturing, construction, or any other industry that requires the labelling of cables and wires, Needham Ink Technologies will have a reliable and efficient solution that can help to ensure the safety and reliability of your systems.
Drop on Demand Alternative Inks
Needham Ink Technologies are pleased to launch our new range of Versa Print and ScanTrue II alternative inkjet inks. The release of these high-resolution inks offers manufacturers a cost-effective and reliable alternative solution for printing on porous flat surfaces.
Formulated, manufactured and filled in the UK, our replacement ink provides an alternative solution for ink used in Trident high-resolution inkjet printers. These DOD inks are available in 500ml bottles which are compatible with Trident printers. The Versaprint inks are available in Black, Blue, Green and Red. We are also able to offer the Scantrue II Black and Scantrue II Plus Black inks. The range has been designed to reduce downtime, eliminate waste and provide cost savings for your business.
This range of alternative DOD inks offers durability, reliability and can be shipped with minimal lead time throughout the world.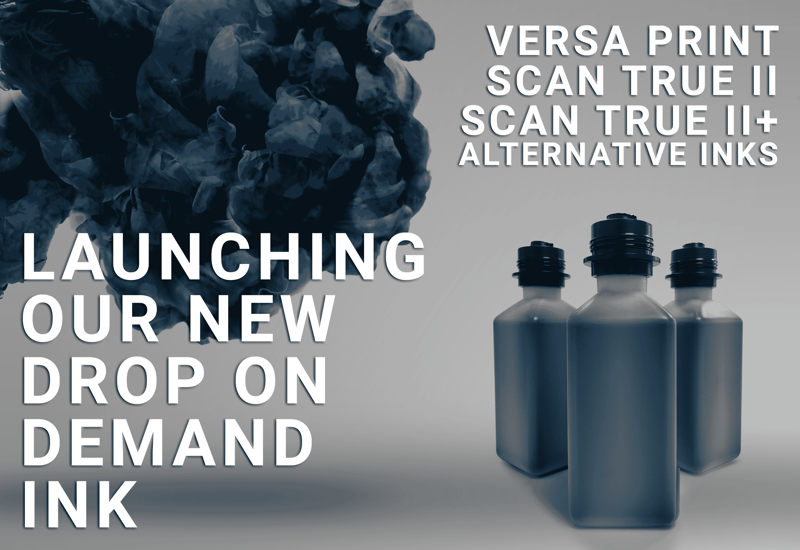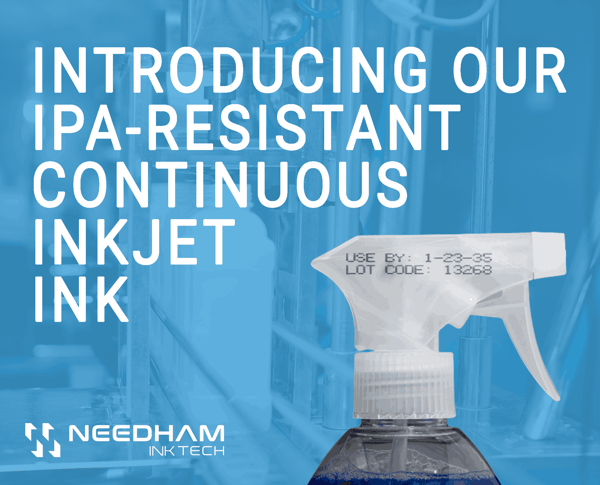 Alcohol Resistant CIJ Ink
Needham Ink Technologies furthers its product range of continuous inkjet inks by introducing a new MEK ink, suited for alcohol resistance. The ink has been specially developed by our in-house research and development facility for coding and marking applications in numerous industries.
The new alcohol-resistant MEK ink has good splash, soak and rub solvent resistance when exposed to solvents including isopropyl alcohol (IPA) and ethanol. The ink is developed to have superior adhesion on a wide variety of substrates including plastic, metal and glass and will resist alcohol rubbing.
The ink can be re-formulated to suit any CIJ printer on the market allowing our customers to take advantage of this new ink and satisfy the needs of their own customer base. It is responsibly designed and manufactured to maximize contrast, adhesion and uptime and each batch is strictly tested to meet quality control specifications.
Oil-Penetrating Black CIJ Ink
Needham Ink Technologies' new oil-penetrating black ink can print efficiently through light layers of oil, grease or condensation on a wide range of materials including metals, glass, waxy surfaces and plastics. The ink is a dye MEK-based ink and offers excellent contrast, legibility and long-term code durability.
The ink can be re-formulated to suit any CIJ printer on the market allowing our customers to take advantage of this new ink and satisfy the needs of their own customer base. Due to its good adhesion to plastic films like Oriented Polypropylene (OPP) it can be used by a range of industries, making it ideal for industrial uses or food applications.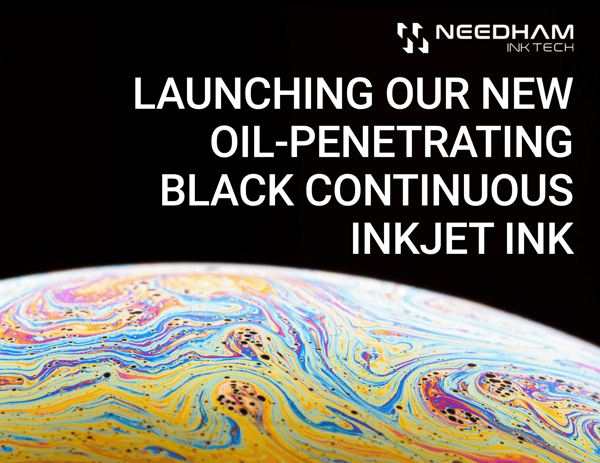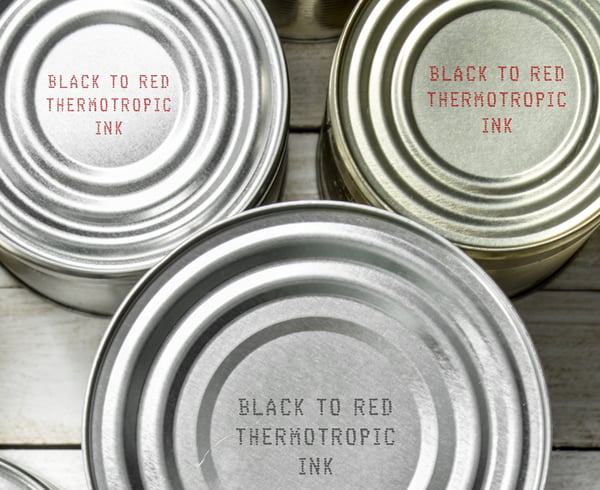 Methanol-Free Black to Red Thermotropic Ink
Thermotropic ink is a colour-changing ink when it is exposed to a high temperature, in this instance, the ink changes from black to red.
This ink is completely methanol-free and is designed to resist the autoclave process for filled cans or plastic pouches, the ink changes from black to red when the food package reaches the correct temperature of between 115 and 125 degrees Celsius.

The colour change gives the manufacturer the assurance that the product has been exposed to the correct temperature and is commonly used in tinned goods, pet foods and baby food.
Our methanol-free black-to-red thermotropic ink can be used in any model of CIJ printer.
Water-Based TIJ Ink
Our water-based thermal inkjet inks are an increasingly popular option due to their environmental friendliness and their application versatility. Water-based TIJ inks are specially designed for the highest-quality marks, with strong adhesion, capable of printing onto surfaces of absorbent materials like wood, cardboard and outer boxes.
The range of TIJ inks are for use in HP26 and HP45 cartridges and are available in Black, Red and Blue.
What are the advantages of water-based TIJ ink?
Cost Effective: Aqueous inks use a carrier comprising water and organic co-solvents, which are low-cost compounds. Thus, water-based thermal inkjet ink can deliver attractive economic benefits.

Environmentally Friendly: Water-based ink formulations are kinder and limit safety risks for operators as well as end users, and for printing on food packaging. Products printed using these inks can also be widely recycled.
Long Decap Times

High Colour Intensities

Resistance to High and Low Temperatures

High Adhesion

Versatile

Resistance to Chemical Corrosion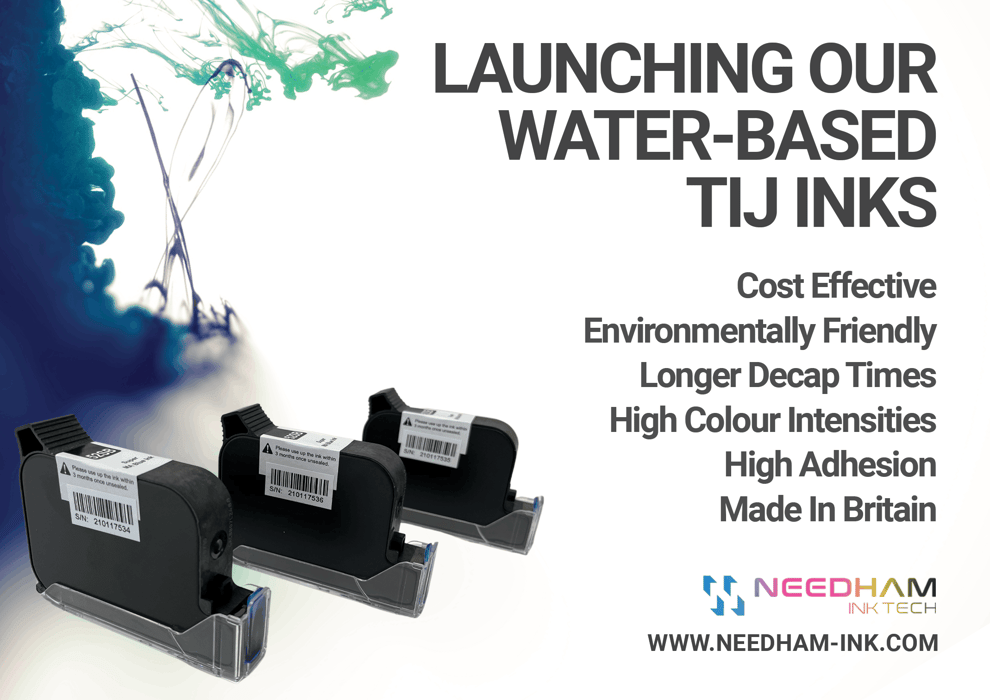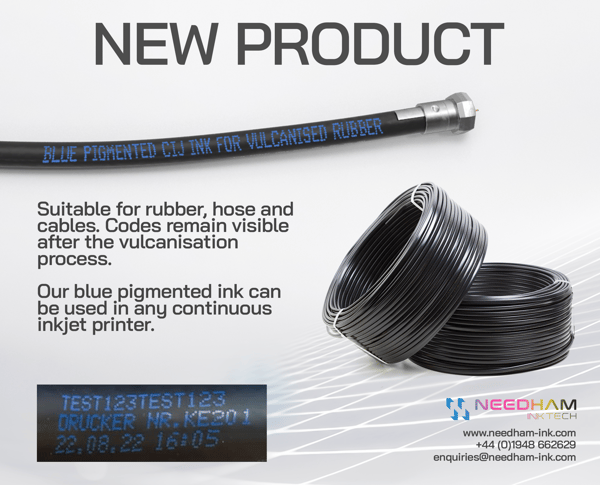 BLUE-PIGMENTED CIJ INK
Our chemists at our research and development facility in Newquay, Cornwall, UK, have developed a blue-pigmented CIJ ink that withstands the vulcanisation process of rubber.

Our customer had a specific requirement that the ink used by their CIJ printer could withstand intense heat and the curing process of the material.
The blue pigmented CIJ ink that we developed is capable of withstanding the vulcanisation process, leaving clear and legible marks afterwards. We are also able to adapt this ink so it is compatible with any make of CIJ printer.
The typical application for our blue-pigmented CIJ ink is for rubber, tyres, hose and cables that undergo the vulcanisation process or are exposed to extreme heat
We are also currently developing a white alternative with the same characteristics.
Low-MEK Ink Range
We have formulated a range of ink to contain less than 70% MEK which can be used in a wide range of CIJ printers on the market.
We can make low-MEK inks to be compatible with ANY continuous inkjet printer upon request. All our low-MEK inks are packaged in bottles identical to the OEM (Original Equipment Manufacturer) to ensure that the is no confusion between inks and make-up and they fit seamlessly into your existing CIJ printer.
We have developed a range of colours also and our low-MEK ink range currently is available in Black, White, Yellow, Red and Blue. Other colours are available on request.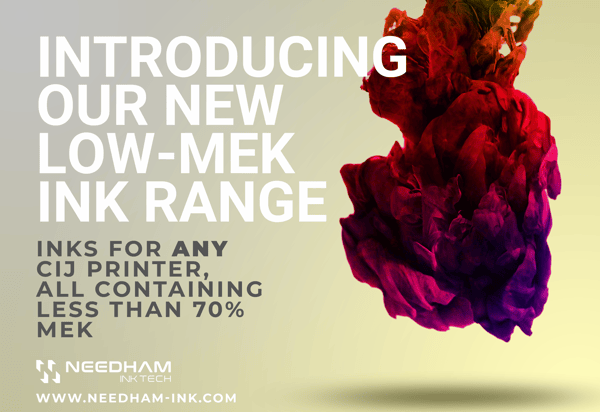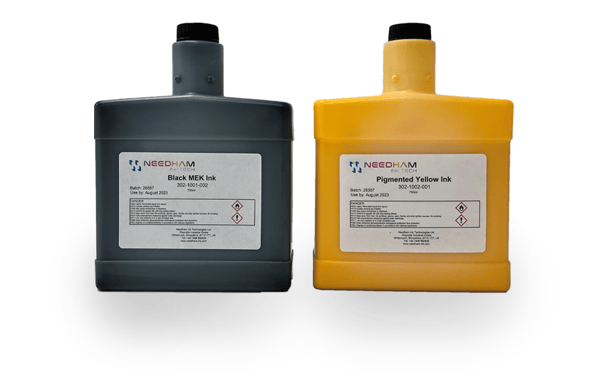 Citronix® Compatible Inks
Introducing our range of Citronix® Compatible inks suitable for all ci5000 continuous inkjet printers. Our inks are of comparable performance to the OEM inks and in most cases will offer cost savings.
Why buy compatible inks
Now available with RFID tags, so our inks can be used in Citronix® Ci5000 printers
Identical bottles to fit with your printer. The design ensures that ink and make-up cannot be confused
Made in Britain - all of our inks are manufactured at our facility in Whitchurch, Shropshire
Available in black, white, yellow, red, blue, grey, green, UV and thermochromic
No hidden or passed-on costs from distributors
Comparable performance to the OEM ink
Low minimum order quantity - smaller pack sizes, you only need to buy what you will use
60 years of heritage in the inks, coding and marking industry
Ongoing research and development enhancing formulations
Dedicated account management
Linx®
Compatible Inks
Introducing our range of Linx® Compatible inks suitable for all 8900 continuous inkjet printers. Our inks are of comparable performance to the OEM inks and in most cases will offer cost savings.
Why buy compatible inks?
Now available with RFID tags, so our inks can be used in Linx® 8900 printers
Identical bottles to fit with your printer. The design ensures that ink and make-up cannot be confused
Made in Britain - all of our inks are manufactured at our facility in Whitchurch, Shropshire
Available in black, white, yellow, red, blue, grey, green, UV and thermochromic
No hidden or passed-on costs from distributors
Comparable performance to the OEM ink
Low minimum order quantity - smaller pack sizes, you only need to buy what you will use
60 years of heritage in the inks, coding and marking industry
Ongoing research and development enhancing formulations
Dedicated account management