The N32P is a heavy pigment ink industrial printer, specifically tailored to operate with a range of heavy pigment inks with various colours and specifications.
The N32P enables dark surfaces to be printed with bright, high contrast yellow and white inks; Pigmented systems are commonly used in the following sectors:
Automotive
Cable and Wire
Electronics
Extrusion
Unique micro-pigment formulation and ink circulation system provide uniform colourant dispersion without complex fluid or stirring mechanisms.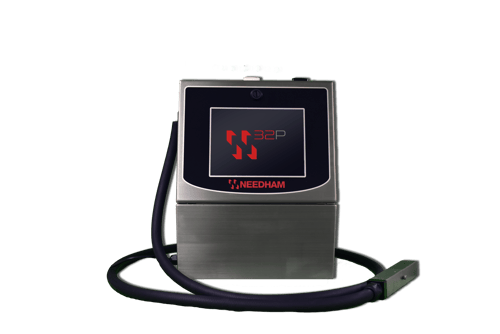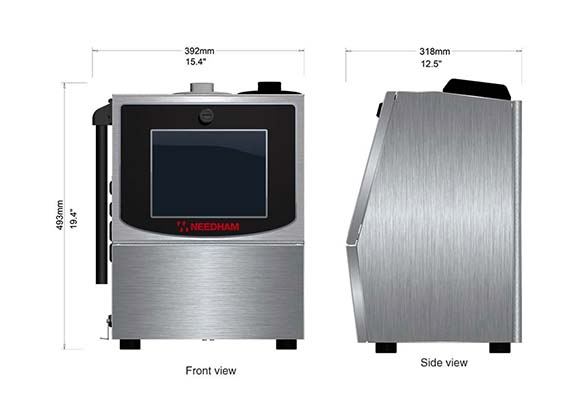 Continuous Inkjet Printers
Often referred to as CIJ, these coders use a non-contact form for applying ink and our range can be used to print onto almost any surface.
Based on a winning, tried-and-tested design, the N-SERIES range of CIJ printers can be found at the heart of many global packaging and manufacturing facilities. This resilient range is able to withstand some of the harshest environments and is often considered second-to-none.
Features a large 10.4" colour touch screen display

Industrial stainless-steel enclosure

An automated ventilation system

A smart filter system

External fluid containers for easy access
What is a CIJ Printer?

Our N-SERIES CIJ Printers are designed to apply identification marks such as best before dates, traceability codes, logos and batch codes to almost any kind of material and are perfect for printing on curved and flat surfaces at high speed.
With exceptional reliability, the N-SERIES range benefit from a comprehensive warranty and are used in a wide range of industries including cosmetics, food and beverage, electronic components, automotive, personal care, pharmaceutical, health care, extrusion, cable & wire, building materials and many other industrial sectors.
Crafted Performance
Our N-Series systems are stronger, smarter and more capable than almost all other machines on the market.
We have made the N-Series range a benchmark for Continuous Inkjet Printers (CIJ). From the N Series industrial exterior to the touch screen interface and high-speed performance, our range has been carefully crafted to make the N-Series market leaders.
Needham Ink Technologies systems user interface is designed to simplify operation. A large, 10.4" colour touch display is employed to allow easy visualisation of all operating information. Operating functions are large, intuitive icon-based buttons, making full use of colour for status indicators.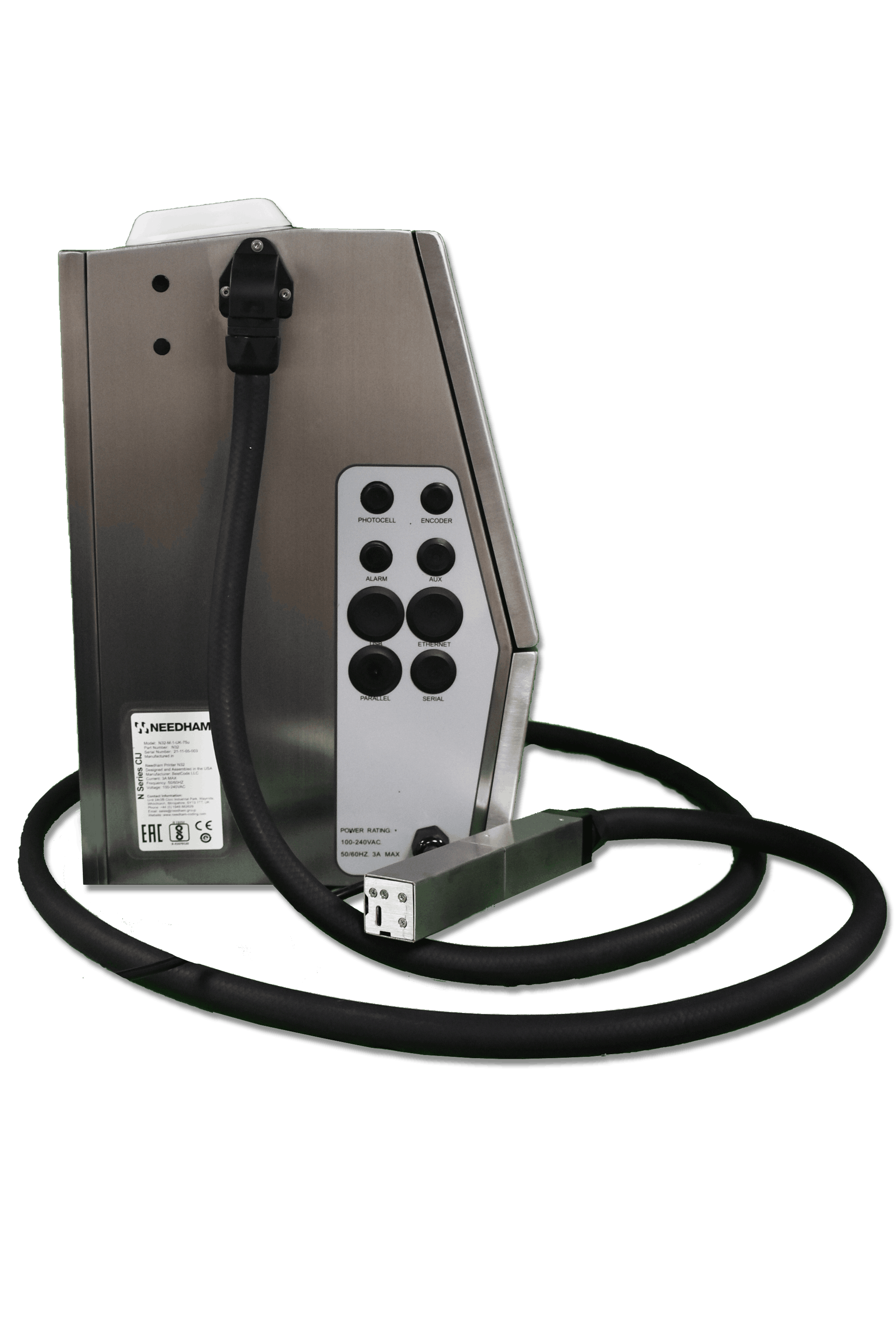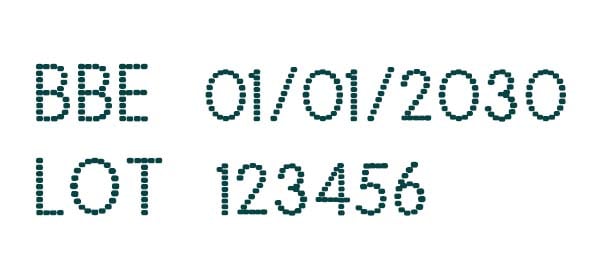 Premium print quality
The N-Series system offers the highest quality printing. The fast processing power and dynamic adjustment capabilities, enable the printer to deliver perfect accuracy. The system has multiple smart sensors, which allow the machine to keep real-time tracking of drop speed, ink temperature and pump pressure.
The N32P CIJ printer can print 1500 feet (470 M) of single-line text per minute, 600 feet (200M) of two-line text per minute, and 300 feet (100M) of three or four lines of text per minute.
On the Fly Ink and Solvent Filling
With external fluid filler points, you can fill N-Series models on the fly without opening the enclosure.
The fluid containers are uniquely identified, eliminating the risk of adding solvent or ink into the wrong tank, and with a generous one-quart capacity (1.14L), fluid additions can be few and far between.
Higher-volume print applications can be achieved with less user intervention. The tanks hold multiple litres of fluids for longer run times and can operate for months between additions. The solvent tank can operate for over 1000 operational hours between refills.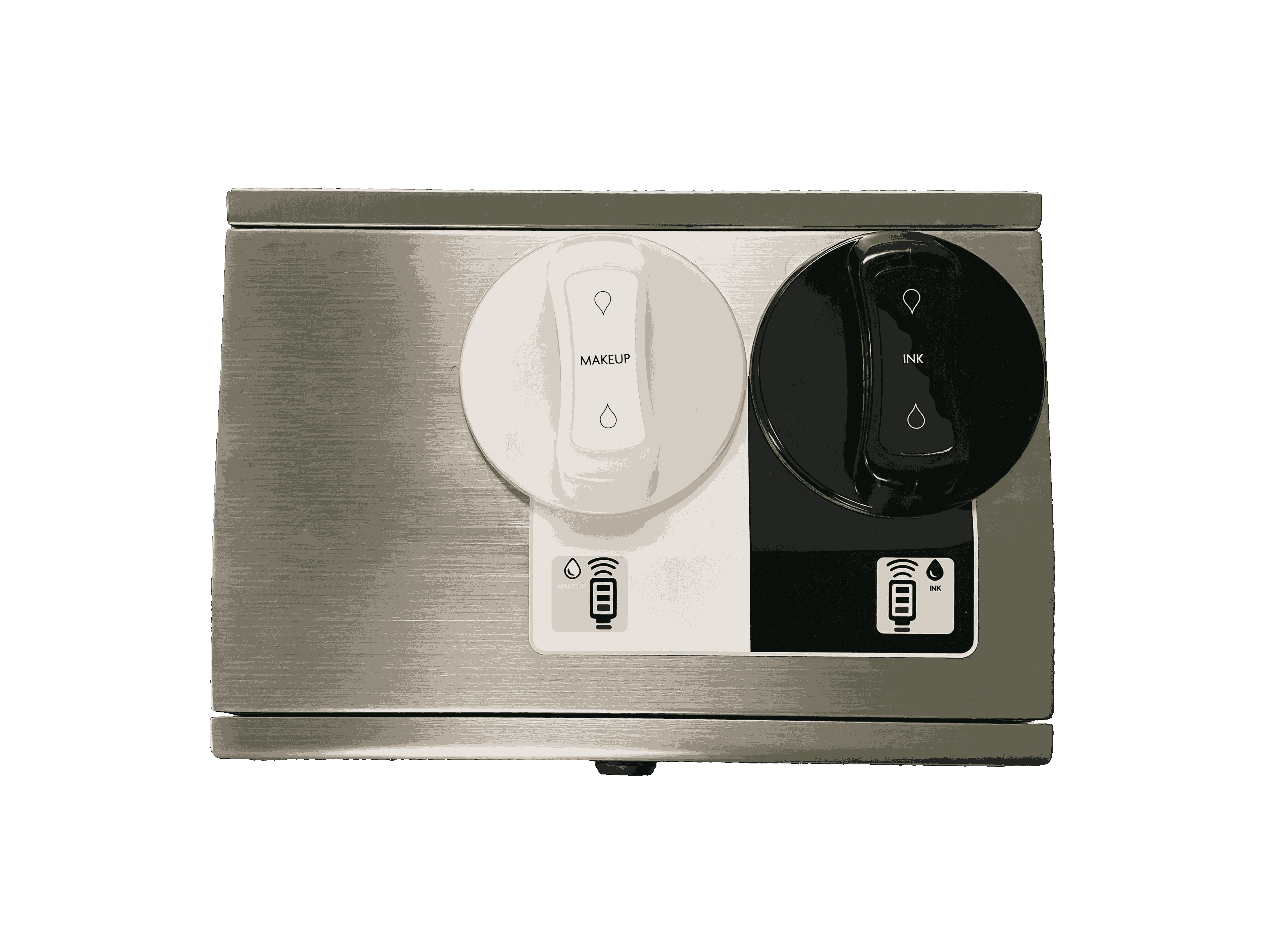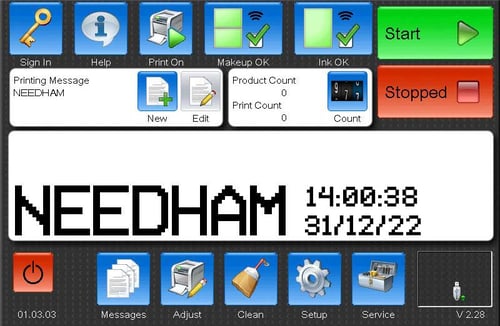 Touch screen interface
With touch screen functionality, the N Series printers are a breeze to use! The intuitive user interface uses icons, buttons and alerts to operate the machine, allowing you to get started immediately. A simple single button operation is used to stop/start the printer, as well as alert messages, to notify you of diagnostic or maintenance information.
Using the "drag and drop" visual editor allows you to effortlessly mock-up your printed message. Whether you use multiple lines of text, barcodes or logos, the visual editor will enable you to edit text easily, change layouts and add graphics.