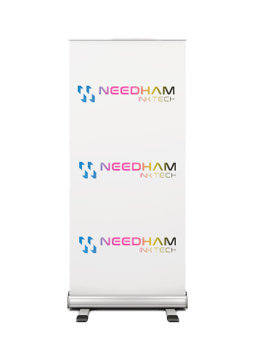 BRITISH MADE WIDE FORMAT INK
Wide-format inkjet printing is one of the fastest-growing printing methods used in industry today. In fact, in your everyday life, you will encounter numerous products that are printed using wide-format inks, such as outdoor signs, vehicle advertising, shop displays and more.
There are many different types of wide-format inks which allow them to produce print with many different properties. The ease and simplicity of digital printing also means that wide format printing technology is ideal for short production runs. Wide-format ink consumption is extremely cost-effective, which is why they are extensively used for different applications.
TYPES OF WIDE FORMAT INKS
At Needham Ink Technologies, our team of chemists spend countless hours to ensure that each of the inks we manufacture is developed to the highest standard. We pride ourselves on being able to deliver inks that meet or exceed OEM ink quality while offering significant financial savings to our customers.
ECO-SOLVENT INK
Over the past few years, eco-solvent inks have gained popularity. They are similar to standard solvent inks but contain less of the harmful solvents. Therefore, eco-solvent inks are considered as "milder" or "eco-friendly" version of standard solvent inks.
Eco-solvent inks are used for numerous applications, both indoor and outdoor. It is best suited for printing companies that do not have sufficient ventilated working space. This is partly due to it's low odour and biodegradable solvents.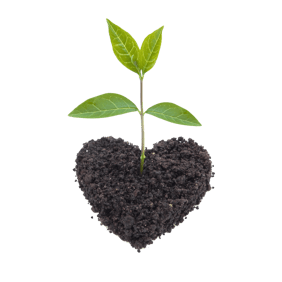 DYE SUBLIMATION

Similarly to Direct to Garment, Dye Sublimation (dye-sub) is typically used for printing onto fabrics. However, dye-sub can be used to print onto a much wider range of materials and items, such as plastic bottles and ceramic mugs.
The key difference between Direct to Garment and dye-sub is in the application method - using a wide-format inkjet printer, dye-sub inks are printed on a special transfer paper. From there, the ink is heat transferred from the paper onto a fabric by using a heat press. The ink changes from a solid to a gas (hence the term "sublimation") and enters the polyester fibres.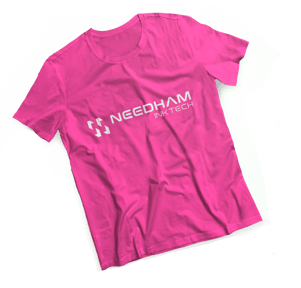 DIRECT TO GARMENT
Direct to Garment inks are typically made using pigments rather than dyes, which produces a much brighter, contrasting colour finish. This is due to the fact that pigment ink holds its colour, quality and vibrancy better than dye over longer periods of time. The main benefit of the pigments in DTG inks, however, is the lightfastness they produce.
Direct to garment inks are designed to sit on top of the fabric, rather than be absorbed into material, to ensure that the colour does not fade too much when curing.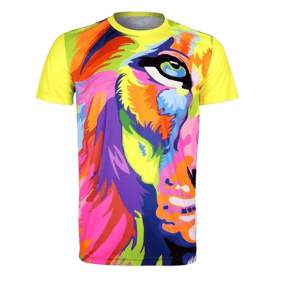 FLUORESCENT DIGITAL INK

Fluorescent Digital Inks allow print applications to achieve a wider range of colour finishes with higher vibrancy colours. Fluorescent Digital Ink products will allow printers and end users to enjoy attention-grabbing graphics on a wide range of substrates.
The potential for this new portfolio of bright and vibrant fluorescent inks will be of particular interest to businesses in industries such as cosmetics, beverages, automotive, interior design, fashion and even pharmaceuticals, where print designs have that wow factor and enhanced visibility.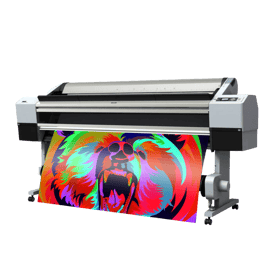 UV-CURABLE INK
UV curable inks are specially formulated inks which, once printed onto a substrate, are dried onto the surface with intense UV light. UV Curable inks contain no solvents and dry much quicker than solvent based inks as they do not rely on absorption time to dry - as soon as the UV light hits the surface of the ink, it is dried/cured instantly.
UV curable inkjet inks come with a number of benefits with a range of applications. Here at Needham Ink Tech we manufacture a variety of both OEM compatible UV curable inks as well as bespoke formulations.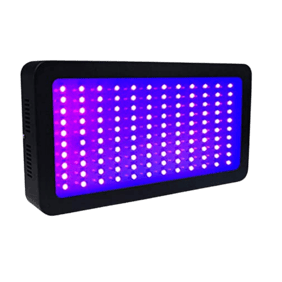 Needham Quality
Each of our inks is rigorously tested to ensure the highest quality product. Our team of chemists, based in our research labs in Whitchurch and Newquay (UK), ensures that each ink that comes out of our factory can deliver excellent colour accuracy and reliability.
With over 59 years of ink development and manufacturing experience, Needham Ink Technologies provides a broad range of inks to a distributor network in over 73 countries. Over the decades we have maintained a successful track record of continuous growth and innovation. As a family-led business, our key focus is to create valuable, long-lasting relationships with our clients, and provide you with the means to grow your business.