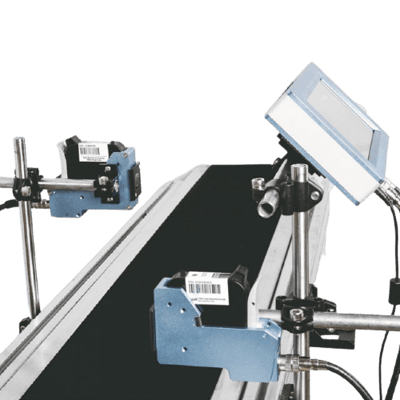 Thermal Inkjet Printers
Thermal Inkjet, or TIJ, is a non-contact form of applying ink onto almost any surface.
Unlike CIJ Printers, TIJ uses ink cartridges in the system meaning there is no need for bottles of inks or solvents. For this reason, TIJ printers are often a cost-effective and clean solution for printing. The use of ink cartridges in thermal inkjet printers means that changing the colour of ink for the printer is a straightforward process.
TIJ printers use standard ink cartridge systems and do not require any bottles of inks or solvent, making TIJ printers clean and simple to use. Thermal inkjet printers use a drop ejection process, storing ink in a cartridge that regulates the pressure of the fluid.
SOJET ELFIN 1
Designed as a stand-alone solution, the Elfin 1 is a high-resolution inkjet printer that can meet the demands of most coding and marking projects. Printing on both porous and non-porous substrates, the printer is an excellent cost-effective choice for most sectors and industries.
The small and light-weight unibody design, which includes a controller, printhead and 5" colour touchscreen display, can integrate into your production line with minimum effort. What's more, the print head can be mounted in an upright, sideways or inclined position for additional marking options.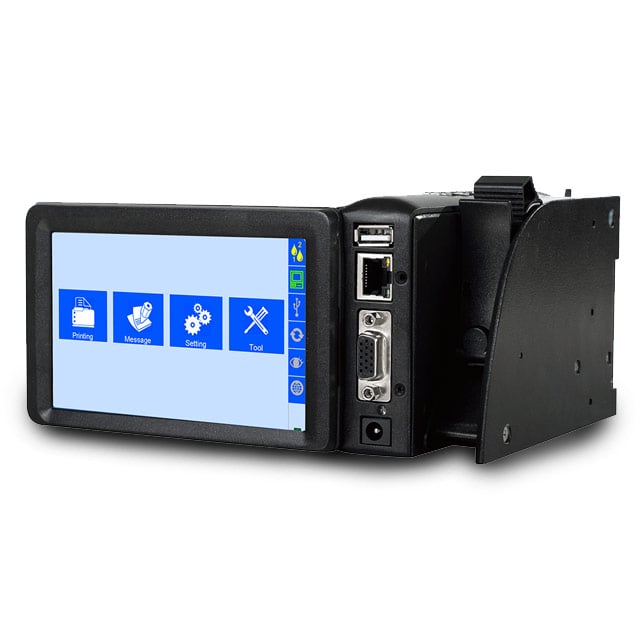 HSAJET MKHP4 MINIKEY 2"
Compact, powerful and ideal for packaging lines, this is a very cost-efficient printer with speeds of up to 300 m/min (984 ft/min) at 300 x 150 dpi.
The MKHP4 MiniKey has an integrated keyboard and icon-based colour display which runs with a 1" printhead mounted directly on the controller, and up to a 1" printhead mounted remotely. Boasting an Ethernet, USB and serial connection, jobs can be made directly on the unit or transferred via USB or a network connection to the printer.
The unit can print barcodes with variable content, counters, date/time, fixed text, shift codes and graphics as well as text from a simple database in CSV format.