In high-speed food and beverage packaging environments, it is essential for manufacturers to be able to print virtually anywhere on their packaging, in any orientation, and onto a wide range of substrates.
You will have seen 'Best Before Dates' on your tins and jars...but have you ever wondered why it is there and how it got there?

WHY DO WE NEED TO BE ABLE TO PRINT ONTO FOOD & BEVERAGE PRODUCTS?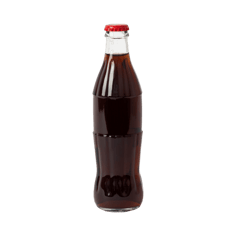 Ensuring the quality, safety and authenticity of food & beverage products are of critical importance to manufacturers - providing batch numbers, barcodes and relevant dates to product packaging enable them to quickly trace their products wherever they are in the world in the event of a recall; and help to protect supply chain integrity by quickly identifying whether a product is the real deal. Whether you're a multinational brand, or a small and medium-sized manufacturer, being able to ensure your products are identifiable is crucial.
Food safety accreditation is often a key requirement for companies to sell their products for human consumption, and to achieve this they must demonstrate they are able to quickly and easily identify where their products have come from and where they are going to. That traceability can come from linear 1D or Datamatrix 2D barcodes, batch numbers and manufacturing date information.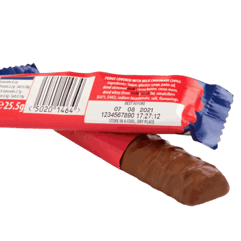 For consumers, food traceability and date information give them confidence in a brand; and help to protect their health. Best Before and Use By dates on packaging give them the information they need to ensure a product is still at optimum quality and healthy for them to consume.
Food & beverage manufacturing and packaging is fast-paced work, and requires a reliable, cost-efficient solution that can stand the test of time and is able to keep up with the workflow.
EXAMPLES OF FOOD & BEVERAGE INDUSTRY APPLICATIONS
Drinks bottles and cans
Dairy bottles and cartons
Retail Ready Packaging (RPP)
Meat Packaging
Ready Meals
Health Marks printed directly onto food such as egg, meat and cheese
HOW DOES CODING TECHNOLOGY HELP?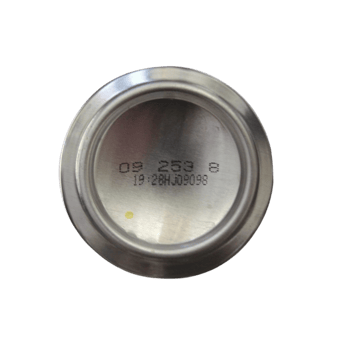 There are a number of different methods for adding this information; whether it is applied in the primary stage of production (coming into contact with the food or drink), secondary (outer boxes and packaging) or tertiary (once the products are ready for distribution). Some write it by hand, others use printed labels or stickers. However, a more cost and time-effective approach is to semi-automate the process by using an industry technology such as inkjet printing and coding.
Whatever the size of the company, semi-automation offers the opportunity to cut operational and consumables costs significantly. Obviously, it's also labour-saving compared to applying labels to products and packaging by hand. But, perhaps the most important benefit is that semi-automation significantly reduces the chance of human error.
The risk of getting labelling and coding wrong can be costly – and not just to reputation. If poorly coded packaging reaches a retailer it can cost a small business anywhere from £1,000 - £10,000 per pallet. Retailers are understandably quick to return pallets of goods if barcodes cannot be scanned, text codes are unreadable, or labels are missing or have been defaced.
WHAT TECHNOLOGY DO I NEED?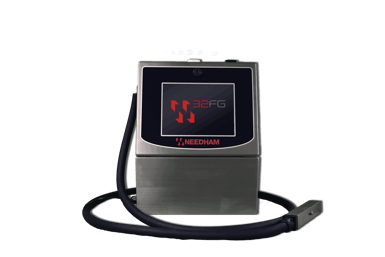 Continuous Ink Jet (CIJ) works well for a range of materials – from paper and card to plastic and packaging films. The use of a microscopic nozzle and an adjustable ultrasonic vibration mechanism makes the inkjet droplets in a CIJ system very small. This makes CIJ technology an excellent choice for printing high-resolution designs. Small droplets also mean that they dry practically as soon as they hit the printing surface, offering speed as well as quality.
With all the benefits of CIJ printing, it has mostly been used in industrial applications where time is money and quality are a priority. The expiration dates found in most food products are some of the most common examples of CIJ printing. Whether the food packaging is made of paper, plastic, or glass, CIJ printing can be relied on to print these codes and marks clearly and accurately.