Needham Ink Technologies are pleased to launch our new range of Versa Print and Scan True II alternative inkjet inks.
The release of these high-resolution inks offer manufacturers a cost-effective and reliable alternative solution for printing on to porous flat surfaces.
Formulated, manufactured and filled in the UK, our replacement ink provides an alternative solution for ink used in Trident high-resolution inkjet printers. These DOD inks are available in 500ml bottles which are compatible with Trident printers. The Versaprint inks are available in Black, Blue, Green and Red. We are also able to offer the Scantrue II Black and Scantrue II Plus Black inks. The range has been designed to reduce downtime, eliminate waste and provide cost savings for your business.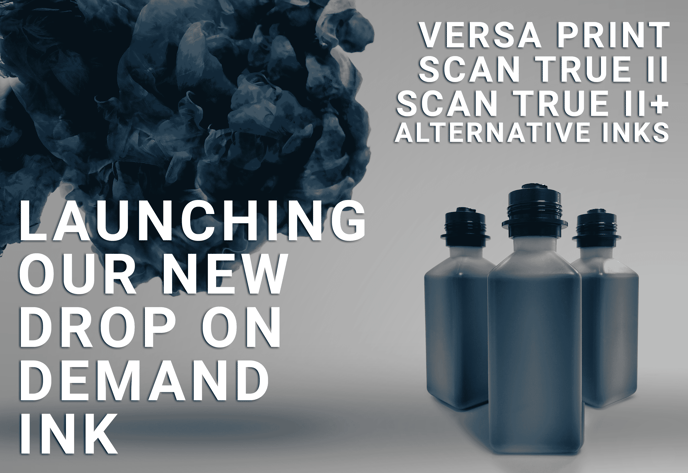 This range of inks is suited for printing high-resolution barcodes and text directly onto cardboard, paper and bags and has a versatile use amongst secondary packaging, as well as being suiter to other porous materials like EPAL pallets, plaster board and plywood.
"Our range of oil-based DOD inks allow for manufacturers to make independent and informed choices to replace Scan True Inks compatible with the high-res Trident heads" said Steve Holmes, NIT General Manager. "We have seen increasing demand for this ink recently as it offers a cost saving for businesses in our current economy, without any impact on performance, as it is a direct product replacement."

This range of alternative DOD inks offers durability, reliability and can be shipped with minimal lead time throughout the world.