Both Direct to Garment and Dye Sublimation are great inks to use for this application, although they are both different and come with their own unique benefits.
DIRECT TO GARMENT


This method of printing allows an inkjet printer to print straight onto textiles - most commonly, cotton t-shirts. The ink comes straight out of the inkjet head, straight onto the material with whatever graphic or text you wish to print. Once the print has been applied to the textile, these (usually) water-based inks go through a drying process to ensure that the print remains permanent. Direct to garment printing is machine washable, permanent and lightfast, bur retain the soft texture of the textile.
Sometimes, particularly when printing onto darker materials, the design is printed onto a layer of white ink which results in a brighter, more vivid finish. Direct to Garment inks are typically made using pigments rather than dyes, which produces a much brighter, contrasting colour finish. This is due to the fact that pigment ink holds its colour, quality and vibrancy better than dye over longer periods of time. Direct to garment inks are designed to sit on top of the fabric, rather than be absorbed into material, to ensure that the colour does not fade too much when curing.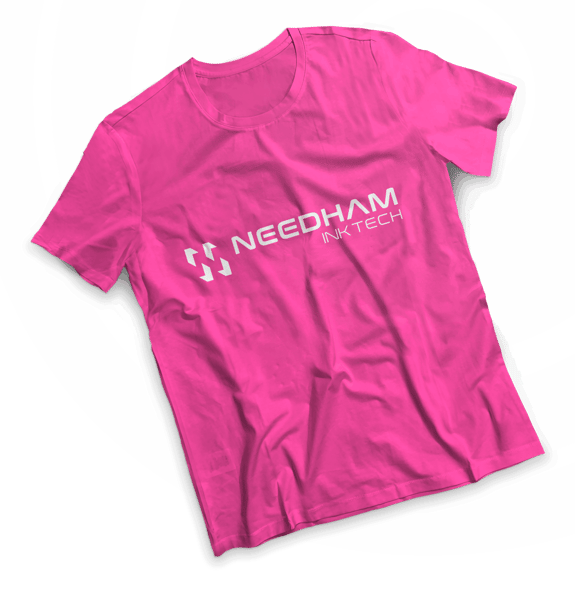 DYE SUBLIMATION

Similarly to Direct to Garment, Dye Sublimation (dye-sub) is typically used for printing onto fabrics. However, dye-sub can be used to print onto a much wider range of materials and items, such as plastic bottles and ceramic mugs. Why is this? The key different between Direct to Garment and dye-sub is in the application method - using a wide-format inkjet printer, dye-sub inks are printed on a special transfer paper. From there, the ink is heat transferred from the paper onto a fabric by using a heat press. The ink changes from a solid to a gas (hence the term "sublimation") and enters the polyester fibres.
This process allows the graphics to quickly become permanently embedded into materials. As a heated gas, the ink becomes fully infused into the fabric instead of just printed on the surface, resulting in long-lasting, high-quality products.
WHO USES DIGITAL TEXTILE AND FABRIC PRINTING?
There has been an increasing demand for printable fabric and textiles products, produced in a large or wide format, for the garment, soft-signage and interior design markets. Printed garments are an increasingly popular choice for businesses to promote their brand through the distribution of promotional items such as:
Printed t-shirts and hooded sweatshirts
Printed mugs and bottles
Printed cotton and tote bags
Printed face masks and other accessories
Research conducted by the BPMA (British Promotional Merchandise Association) found businesses across the UK spend approximately £1.46bn on promotional merchandise each year. That's a lot of printing, and a lot of wide format ink!